Italian interior design exudes a unique charm, reflecting the rich history and diverse culture of Italy. It elegantly combines traditional elements with modern aesthetics, creating a warm and inviting atmosphere that is both chic and timeless. Drawing inspiration from the picturesque landscapes, art, and architecture of the country, Italian design truly stands out as a symbol of refined taste and an appreciation for beauty.
One of the key aspects of Italian interiors is the emphasis on natural materials, such as wood, stone, and terracotta. This not only lends an organic feel to the space, but also pays homage to the rich craftsmanship traditions and skills that have been passed down through generations. Additionally, the use of a neutral color palette allows other design elements—such as intricate tilework, lush fabrics, and antique furniture—to truly shine and take center stage.
Another characteristic that sets Italian interior design apart is the harmonious balance between old and new. Contemporary pieces often sit seamlessly alongside antique treasures, creating an eclectic yet cohesive look. This mix of eras and styles is symbolic of the enduring allure of Italian design, which continues to adapt and evolve while staying true to its roots and cultural heritage.
History of Italian Interior Design
Imagine stepping into a world of luxury, sophistication, and elegance—a world that celebrates the marriage of form and function, a world where design takes center stage. That's what Italian interior design offers, and it has been doing so for centuries. With a rich history dating back to the Roman era, the journey of Italian design is nothing short of fascinating. Discover the roots of this brilliant design culture and learn how it has evolved over time to influence design globally.
Italian Design Evolution
The seeds of Italian interior design were sown in the 15th century when Roman architects focused on creating spaces that were both aesthetically pleasing and functional. As design studios and artisans collaborated in the early 20th century, this foundation gave rise to a unique design aesthetic that would become the essence of Italian design.
Post World War II, Italian design started to be recognized as 'industrial design' with the production of the first Vespa scooters. This shift ushered in a new era of design where form met function, paired with luxury and elegance.
Influence on Global Interior Design
Italian design has left a remarkable impact on the global design landscape. With a strong focus on creating spaces that exhibit both functionality and aesthetics, the Italian interior design continues to inspire designers worldwide.
Setting the bar high with its impeccable craftsmanship, sophisticated styles, and innovative techniques, Italian design has been an enduring source of inspiration, providing a blueprint for luxury and elegance that transcends borders. The world is truly a stage for Italian design to shine and influence the way we live.
Italian interior design is a captivating blend of luxury, quality, and elegance. This unique style brings a touch of warmth and authenticity to any space while striking a harmonious balance between functionality and aesthetics. Are you ready to transform your home into a timeless retreat inspired by Italy's rich heritage? Let's dive into the key characteristics of Italian interior design to elevate your space.
Key Characteristics of Italian Interior Design
Color Palette and Patterns
When it comes to Italian interior design, the color palette features rich and vibrant shades like red, blue, Fiorentino green, clay, and cream. These hues evoke a sense of warmth and comfort while creating an inviting atmosphere. Patterns are used sparingly, keeping the focus on clean, elegant lines and minimal distractions. Italian style is all about embracing natural beauty through bold, yet sophisticated colors.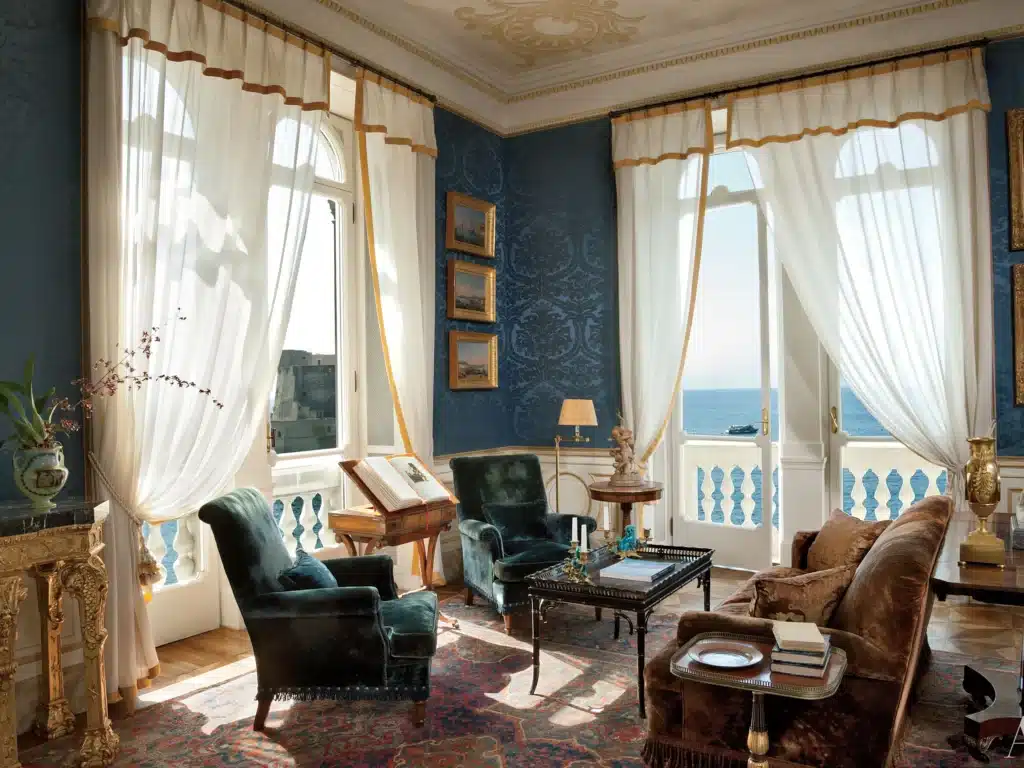 Materials and Textures
Italian decor prioritizes the use of natural materials and textures, reflecting the Mediterranean landscape's layered richness. Wood, stone, and marble are essential elements, shaping the space's character and imparting a sense of history. Quality craftsmanship is of utmost importance, and handmade pieces often showcase intricate detailing. Furniture made of natural fabrics with delicate embroidery or intricate patterns brings Italian style to life.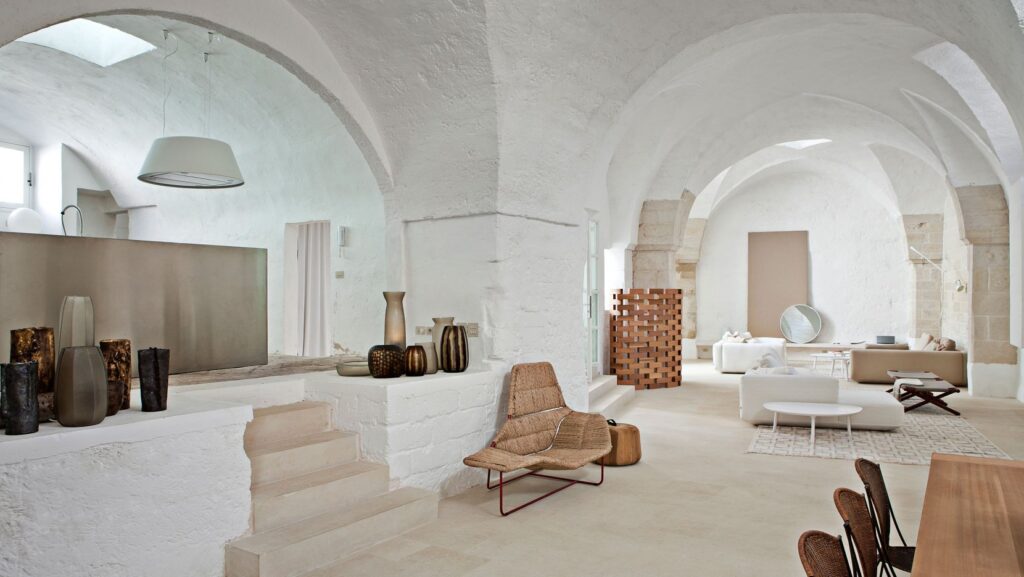 Importance of Beauty and Comfort
In Italian interior design, beauty and comfort go hand in hand. The ultimate goal is to create an environment that exudes warmth, luxury, and ease. Spaces are well-organized and aim for a harmonious balance of architecture, furniture, and decor. Lighting plays a crucial role, often featuring old-world chandeliers with iron or glass accents.
Italian design also focuses on maximizing natural light by using clever placement of furniture, architectural features, and light fittings. This approach results in bright, airy spaces that look more expansive than their actual size.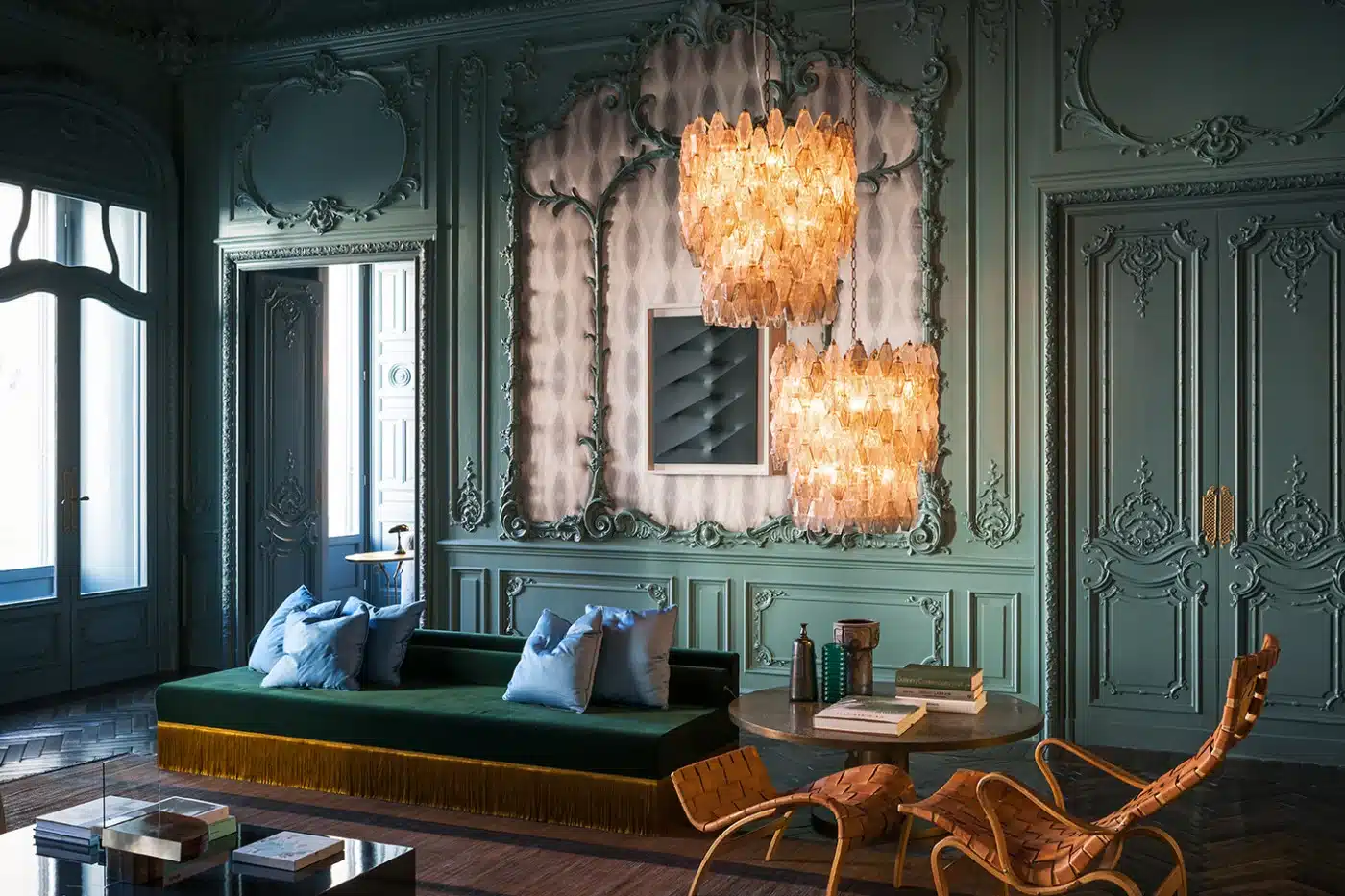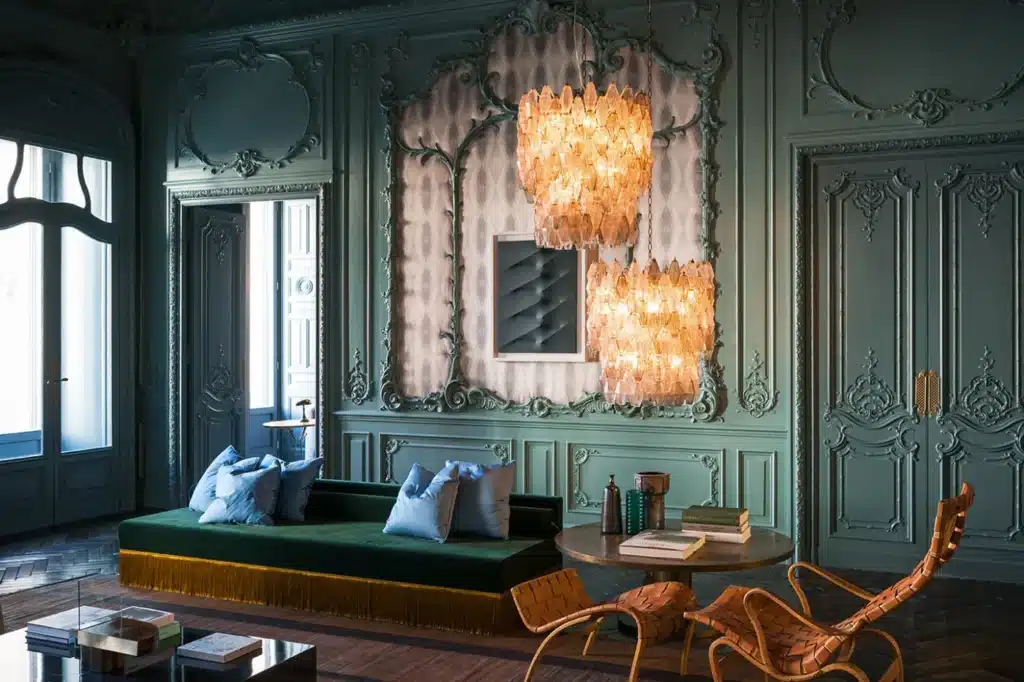 As you can see, Italian interior design combines classic elegance with modern sensibilities, creating a perfect blend of luxury, sophistication, and comfort. Embrace the bold colors, rich textures, and meticulous craftsmanship of this timeless style to enhance your living spaces and elevate your home to new heights.
Popular Italian Interior Design Styles
Italy is renowned for its exceptional craftsmanship, elegant styling, and unparalleled attention to detail, making Italian interior design highly sought after. Dive into the world of Italian design with two captivating styles – Modern Italian Design and Tuscan Villa Style.
Modern Italian Design
Modern Italian design embraces a clean, minimalist approach with a focus on functionality and simplicity. Neutral colors like white, gray, and beige provide a calming backdrop for Italian homes. In this design style, letting in natural light is essential for creating an inviting ambiance. An essential aspect of modern Italian design is incorporating modern furnishings, geometric patterns, and luxurious materials like marble and glass to elevate the elegance.
Not only is modern Italian design visually stunning, but it also pays homage to the country's rich history. Leading Italian interior designers, such as Studio Marcante – Testa, incorporate contemporary finishes and textures to create spaces that seamlessly meld the old and the new.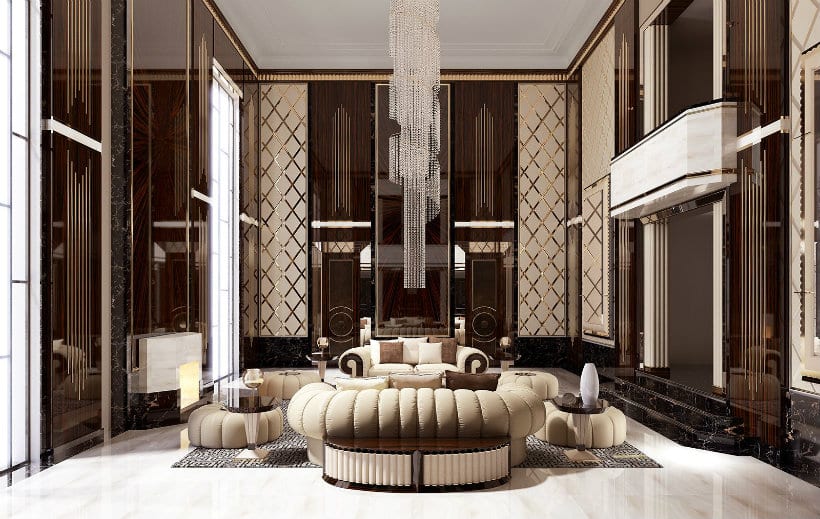 Tuscan Villa Style
Dreaming of a rustic retreat? Look no further than the Tuscan Villa Style. With its warm earth tones, natural materials, and rustic wood and iron accents, this Italian interior design style exudes warmth and charm. Elements like exposed wooden beams, terracotta tiles, and stone walls are common in traditional Tuscan Villa-style homes.
Incorporate Italian craftsmanship with handmade ceramics and dramatic wrought iron features, adding to the authenticity of a Tuscan home. The key is to balance the rustic and elegant elements. A well-executed Tuscan Villa design should transport you to the rolling hills of Italy, enveloped in the warmth and richness of its history.
Step into the world of sophisticated and timeless elegance with some of the most highly rated Italian interior designers. Lose yourself in the intricate details and fine craftsmanship that define Italian style. Today, we delve into the professional careers and accomplishments of four prominent Italian Interior Designers and Studios, who have earned numerous design awards and transformed spaces into havens of comfort and luxury.
Italian Interior Designers and Studios
Studio Peregalli
Studio Peregalli is a renowned design studio that specializes in creating opulent and timeless interiors. Founded by Laura Sartori Rimini and Roberto Peregalli, the studio is known for its ability to combine historical references with contemporary elements, resulting in stunningly unique spaces that capture the essence of Italian grandeur.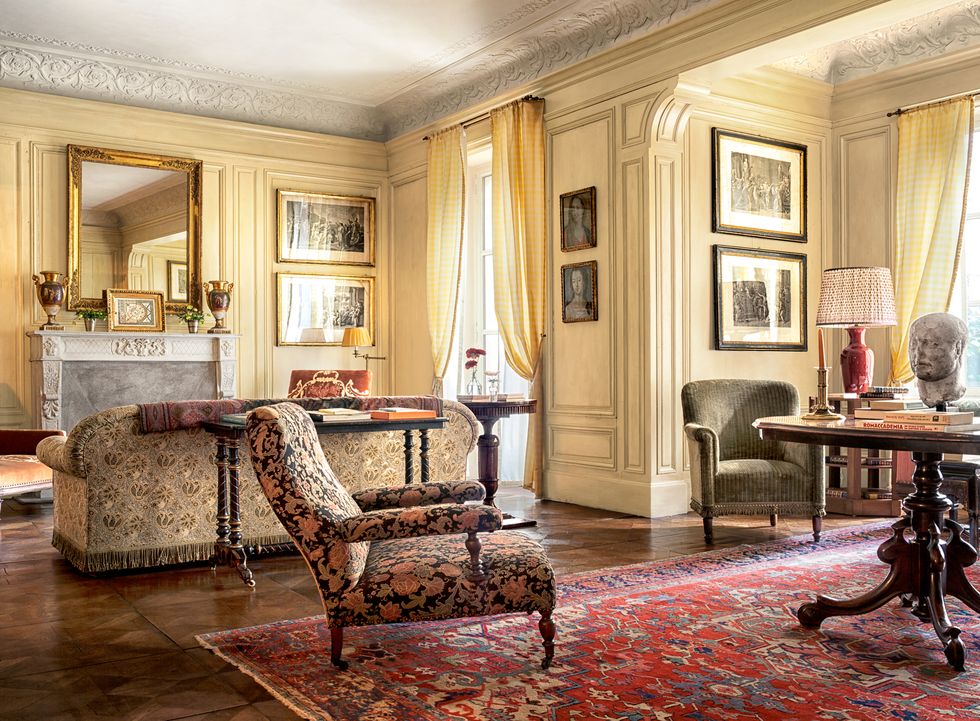 Piero Lissoni
Piero Lissoni is famous for his contemporary furniture designs and collaborations with top brands like Porro. With Nicoletta Canesi, he established Lissoni Associati in 1986, and since then, the power duo has made a significant impact on the world of interior design. Characterized by clean lines and minimalistic aesthetics, Lissoni's interiors are exercises in style and refinement.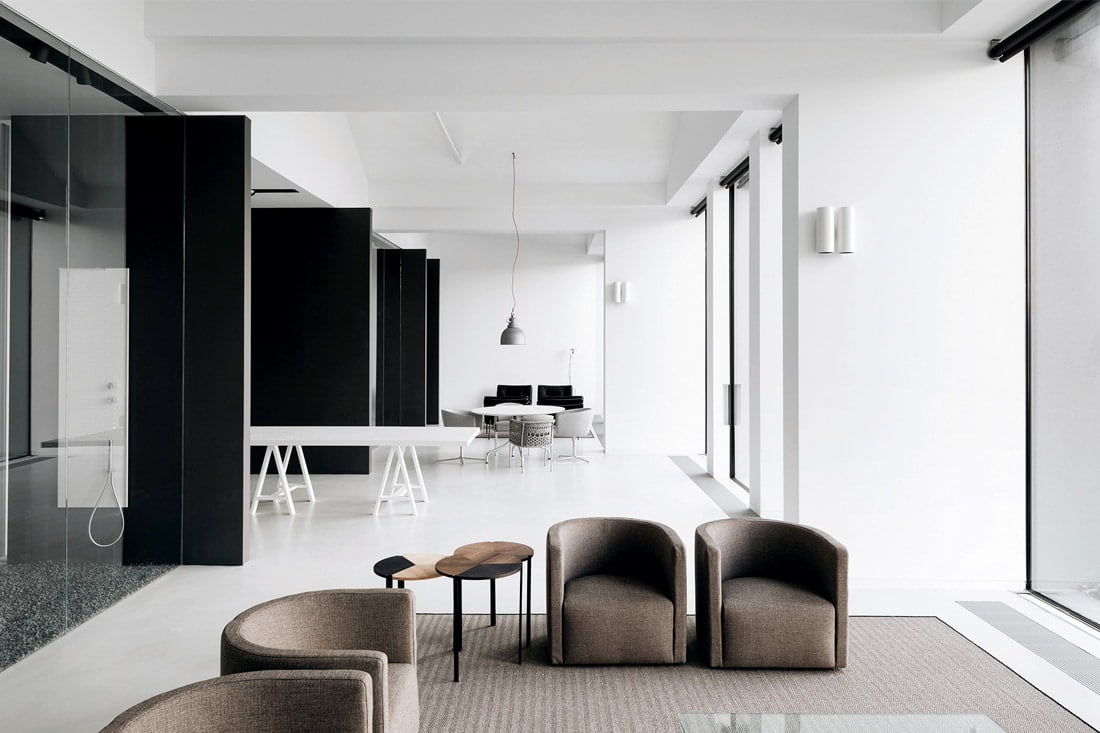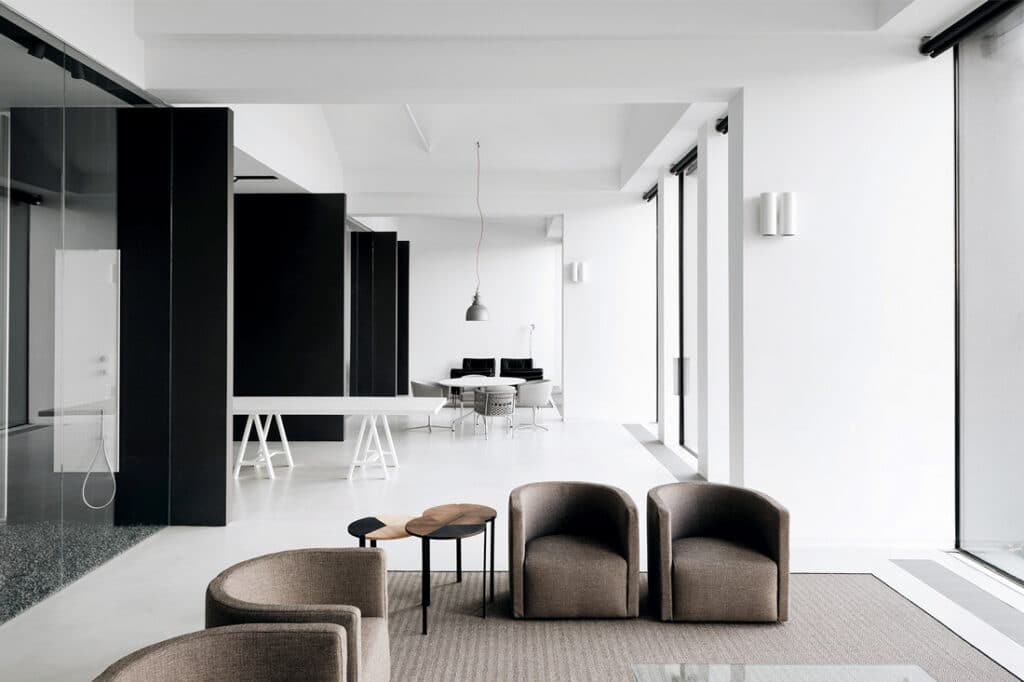 Dimore Studio
Founded by Emiliano Salci and Britt Moran, Dimore Studio brings an air of sophistication and an eclectic sensibility to the world of interior design. Their interiors are a harmonious blend of classic and contemporary, with carefully curated furnishings and accessories that elevate mundane spaces into extraordinary design masterpieces.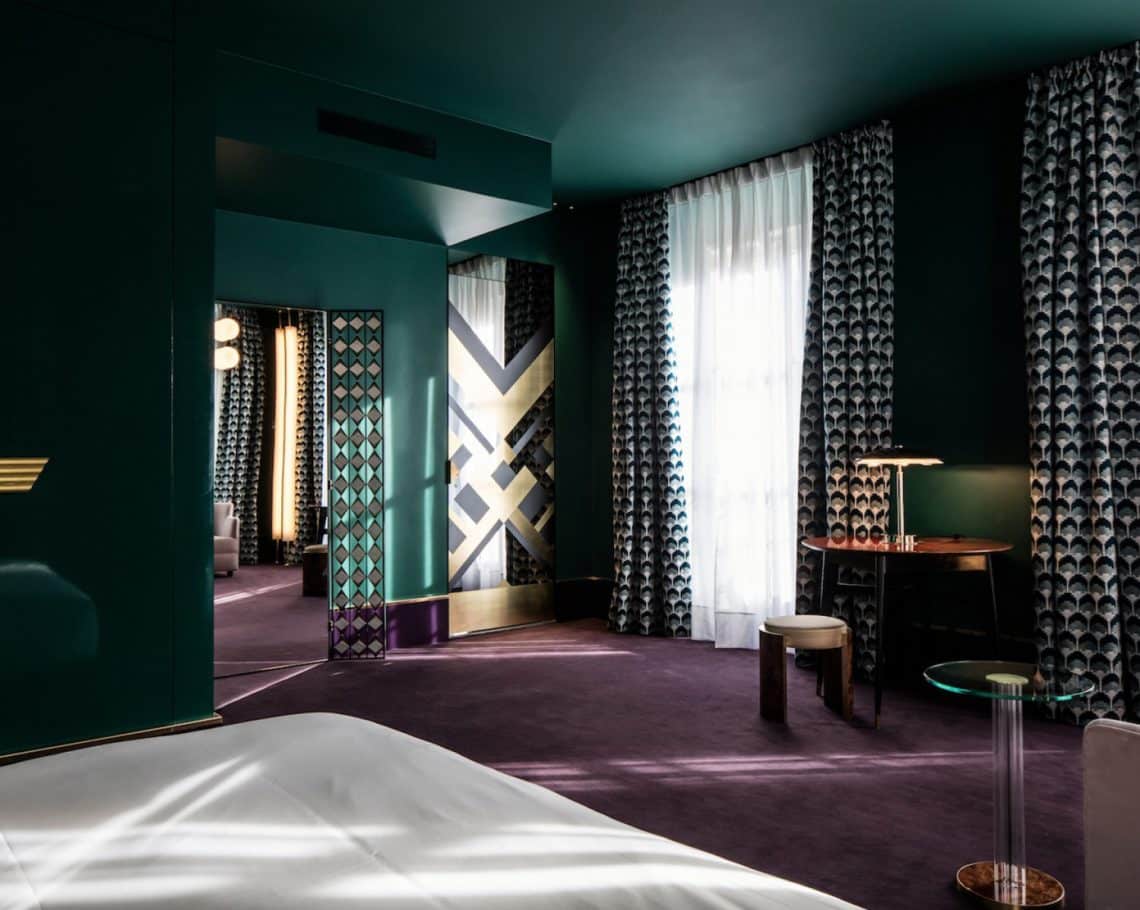 Cristina Celestino
Cristina Celestino is a gifted designer with a strong passion for reinterpreting historical design cues with a modern twist. She is known for her innovative and functional interior design ideas that present traditional materials and found objects in new and surprising ways. Celestino artfully combines textures, colors, and shapes in her designs, transforming ordinary spaces into visual feasts of Italian elegance.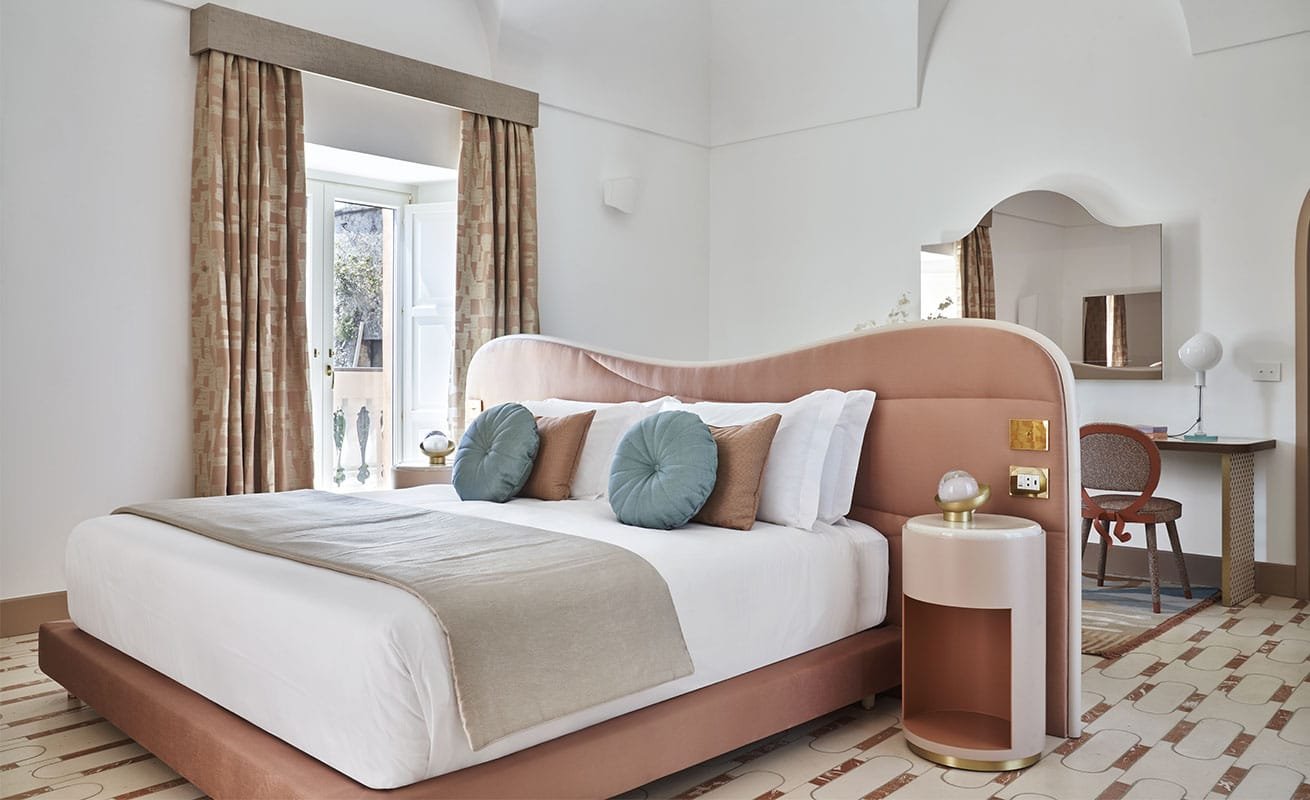 Italian Furniture and Decor Brands
Imagine walking into a space that exudes elegance, sophistication, and unparalleled quality. That's the feeling you get when you step into a room furnished by Italian interior design. Italy, a country known for its rich history and undeniable influence on contemporary culture, is also renowned for its exceptional craftsmanship and innovation in interior design. In this section, we'll explore some iconic Italian furniture and decor brands that embody the essence of "Made in Italy" and bring distinct character to any interior space.
Made in Italy Design
The Made in Italy design is synonymous with high-quality products and pleasant lines. Italian furniture and decor are appreciated globally for their fine craftsmanship and attention to detail. This is particularly evident in Italian kitchens, which combine functionality and elegance to create a space both practical and warm. These designs often feature sleek lines, innovative materials, and top-notch appliances.
Luxury Italian brands such as Esperiri Milano offer a wide range of home interiors and furniture that cater to sophisticated tastes, making it easy for homeowners and designers alike to create an exquisite Italian-inspired space.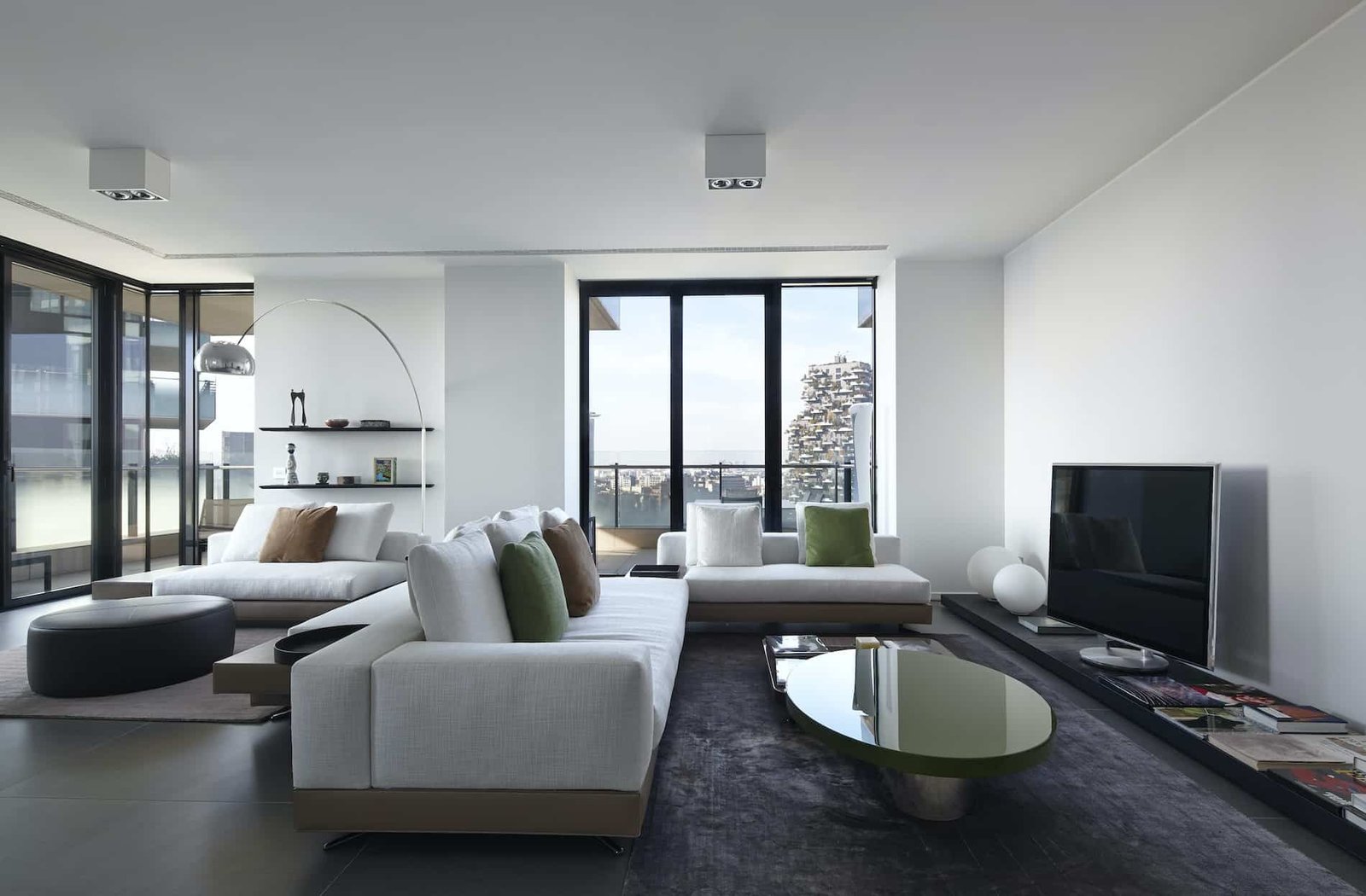 Foscarini
Foscarini is a well-known Italian brand specializing in lighting design. With a strong focus on creativity, Foscarini offers stunning and innovative lighting solutions that blend art and function. Their designs, available in various styles ranging from table lamps to suspension lights, exude a unique and refined character. Often using unconventional materials, Foscarini brings light fixtures to life in extraordinary ways, transforming spaces and giving them a touch of Italian flair.
Explore the world of Italian interior design, and let yourself be inspired by the expertise and divine taste showcased by these prominent furniture and decor brands. The beauty of Made in Italy design and the captivating essence of Foscarini are sure to elevate your space to new heights.
Italian Design in Practice
Whether you want to channel the soothing beauty of a Tuscan villa or feel the pulse of Milan's urban vibe, Italian interior design offers a versatile and timeless blend of sophisticated elegance that transports you to the heart of Italy. Incorporating patterns, marble, and gold tones, this design aesthetic speaks a captivating language of elegance and history, one that can transform your living space into a luxurious feast for the senses.
Incorporating Italian Styles in Your Home
Classic Italian interior design is characterized by the use of marble, intricate patterns, and opulent gold accents. An open floor plan with ample sunlight creates a warm, inviting atmosphere reminiscent of traditional Italian homes. To achieve this look, try incorporating these elements:
Start with neutral color palettes and light-colored walls that let natural light in and create an airy, spacious feel.
Use statement furniture pieces, blending elegant lines and luxurious materials to infuse a sophisticated twist.
Add textured rugs, embroidered pillows, and patterned fabrics to provide visual interest and contrast.
For the final touch, incorporate sun, stars, or other Italian motifs in your artwork, lighting fixtures, or accessories.
Influential Italian Interior Projects
Talented Italian interior designers continue to shape the global design scene with their innovative techniques and distinctive vision. Here are a couple of influential projects that showcase the essence of Italian design:
Dimore Studio

– Embracing the Milanese aesthetic, this design duo is known for reinterpreting the classic Italian style with a contemporary sensibility. Their projects showcase bold use of colors, patterns, and textures, signifying the luxurious and lively spirit of Italian design.

Esperiri Milano

– Focusing on

residential and retail design

, this firm reflects the experiential aspects of Italian design. With a meticulous approach to materials, craftsmanship, and customization, their work crafts a sensory narrative that embodies Italian culture and tradition.
With diverse styles and materials, Italian interior design offers endless possibilities for creating a unique space full of character. Embrace the warmth, elegance, and artistic spirit of Italian design to transform your home into the embodiment of la dolce vita.
Frequently Asked Questions
What are the defining characteristics of
Italian interior design?
Italian interior design is known for its regionalism, eclecticism, and experimentation. It favors understated luxury and clever use of space.
How do I achieve a modern Italian look at home?
To achieve a modern Italian look, balance clean lines with cozy warmth. Avoid stark minimalism and opt for warm neutrals, natural materials, and subtle patterns.
What is the role of history in Italian interior design?
In Italian design, history is not obliterated but rather lived with. A
house is a stage for conversation between the past and present. Nothing is ever truly new or old.
If you liked this post about Italian interior design, don't forget to follow us on Pinterest so you don't miss any more interior design news!