Closet Design: Questions I had and you also might think about
Questions I had
For the the impatient ones is here my short list of questions I had and answers I found:
If that's enough information you need, feel free to leave. And if you need a more detailed description, read the following post.
Are Closet Systems Worth It?
Investing in a closet system can greatly improve your storage capacity and organization. They can be customized to fit your unique needs and maximize the space in your wardrobe. Some popular options include:
Elfa Closet Starter Kit: A highly-rated, versatile system from the Container Store
ClosetMaid SuiteSymphony: A budget-friendly choice for walk-in closets
Rubbermaid Configurations: A well-known, customizable metal closet system
Closet systems come in various designs and price ranges, so you can find one that fits your preference, space, and budget. Overall, they can make a noticeable difference in keeping your belongings tidy and accessible.
How to Design a Closet
Understanding Closet Designs
Before starting, consider the available space and how it best suits your storage needs. Measure your closet's height, length, and depth to have a clear understanding of the space. Plan for adequate hanging and shelf areas to make the most out of your closet.
Walk-In Closet Designs
For walk-in closets, utilize the back and side walls for storage. Take advantage of the vertical space, installing shelves, and considering adding a third closet pole if the ceiling is over 9 feet high. This will maximize space and organizational potential.
Nursery Closet Designs
Designing a nursery closet requires a slightly different approach. Use adjustable shelves to accommodate changing needs as your child grows. Make sure to include bins for toys and smaller items, and allow room for easy access to frequently used items.
Choosing the Right Closet System
Instead of opting for standard wire shelving, consider a track system or other reasonably priced alternatives for a more customizable and visually appealing design. Explore various closet organization products to find the right fit for your specific space and storage needs.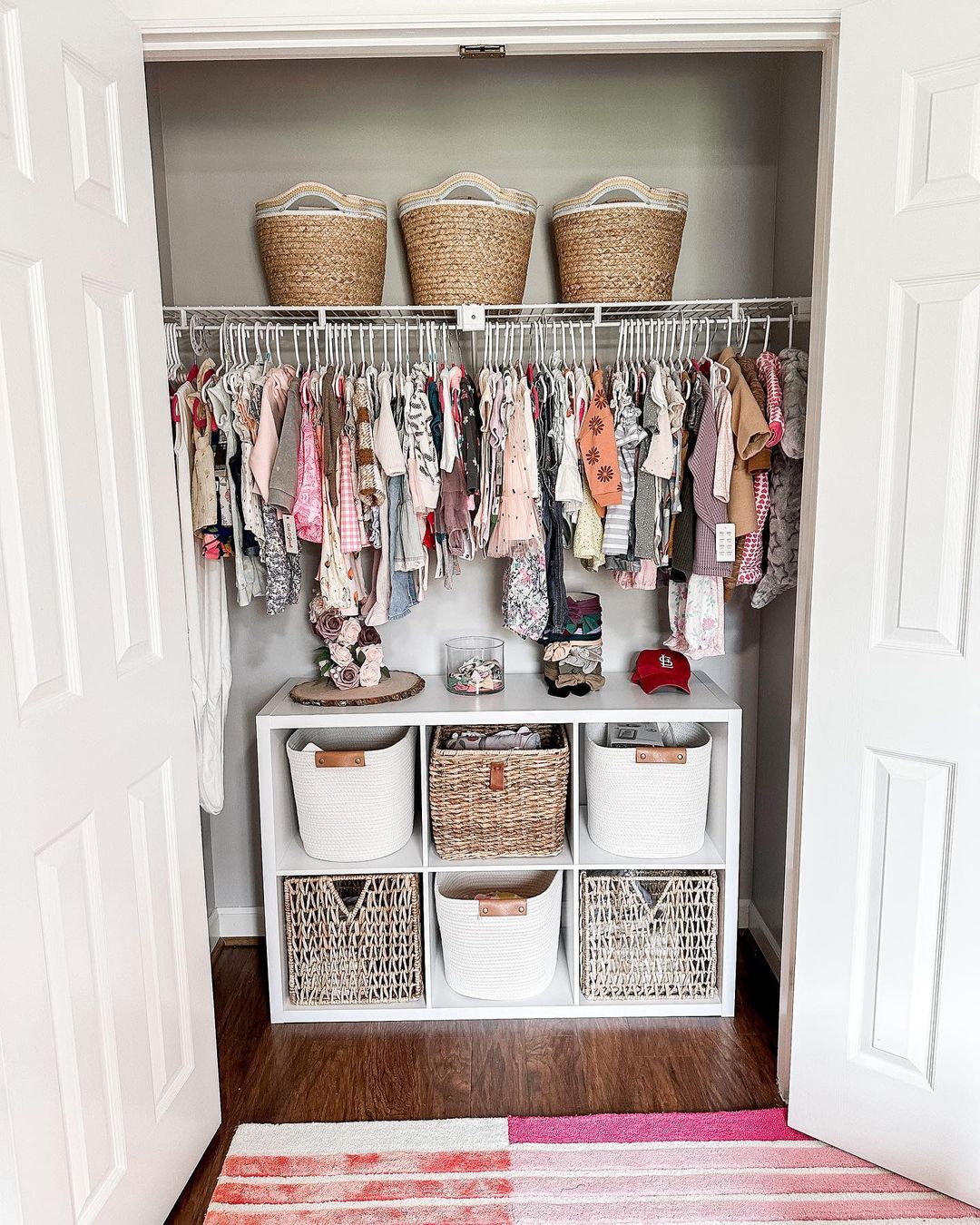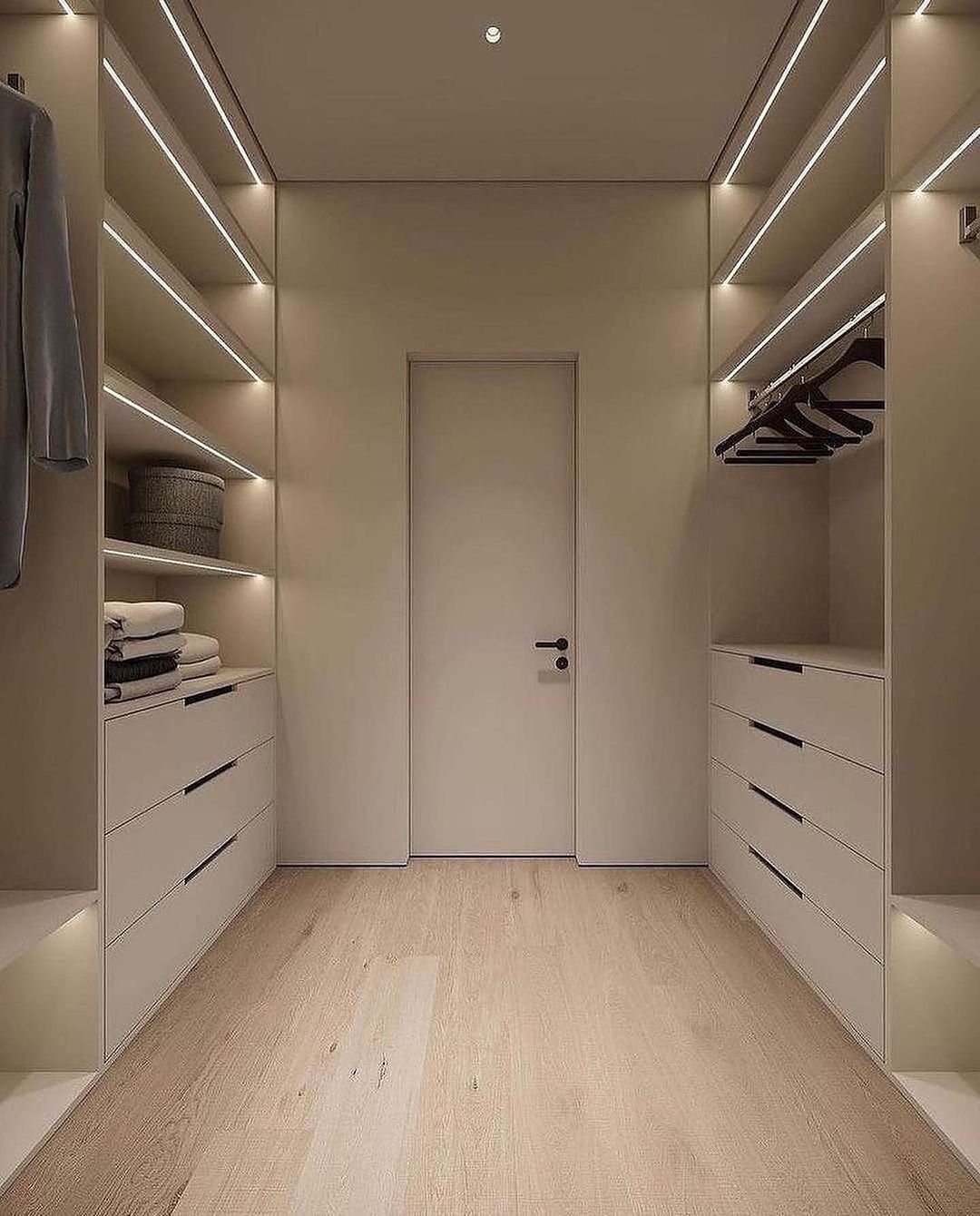 Organizing Your Closet Space
Closet Organization Techniques
To make the most of your closet space, utilize hanging bars and shelves to keep your clothes organized. Sort your clothes by type and color, and consider using tiered hangers for pants. Additionally, place similar items together in baskets to maintain a tidy appearance.
Extra Storage Solutions
If you still need more storage, try adding mirrors or lacquered surfaces to create an illusion of a larger closet space. Utilize a bench or stool to provide extra seating and storage for shoes, or bring in an elegant chair for added style and comfort. Remember, it is always important to prioritize functionality and convenience in your closet organization process.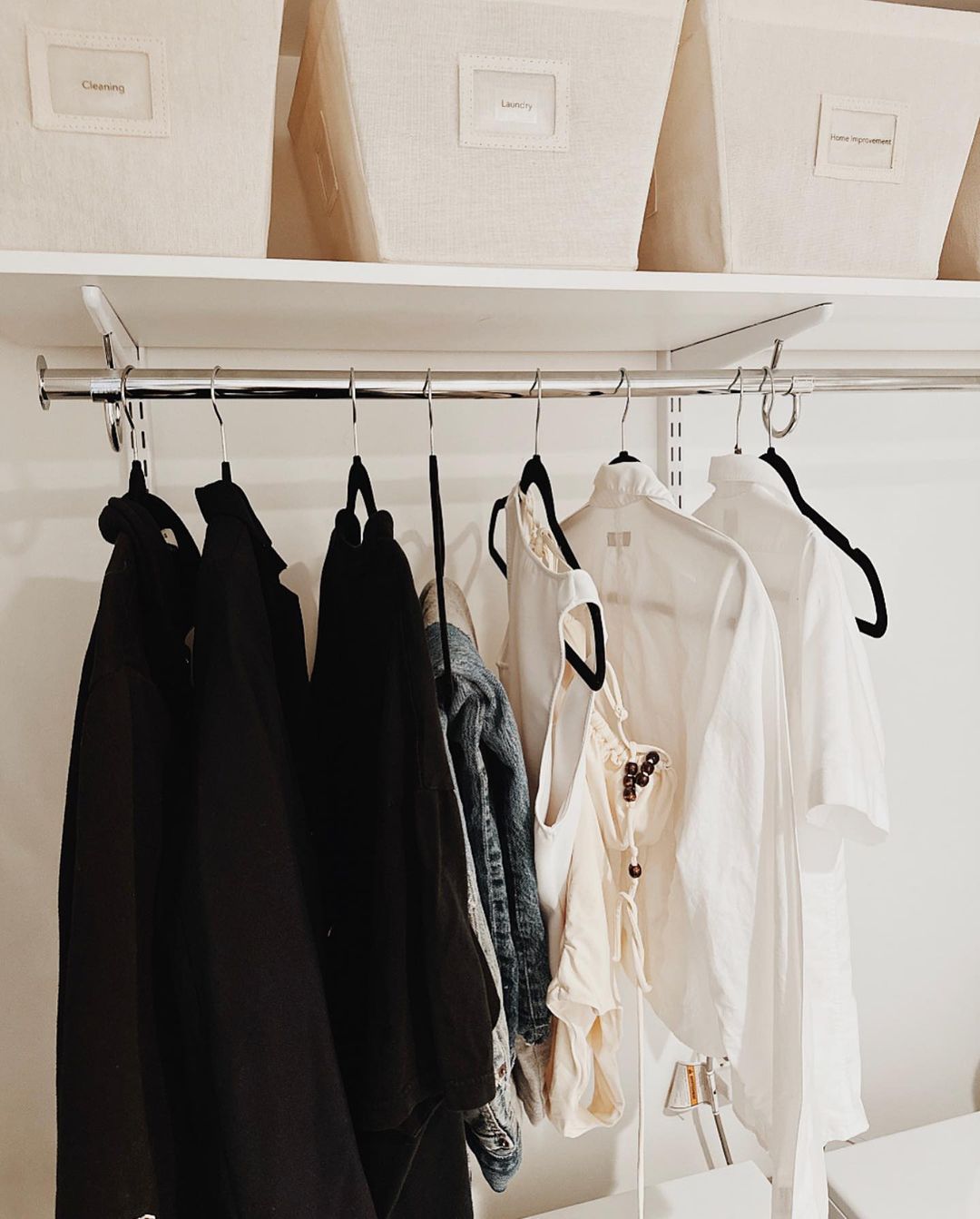 Cost and Delivery of Closet Designs
How much does closet design cost
The cost of a custom closet varies depending on your unique needs, style, and budget. A typical range for custom closets is between $1,067 and $2,981, with a national average of around $2,005. Features, add-ons, and customizations impact the overall project price. For example, a reach-in closet may start as low as $750, while a small walk-in can begin at $1,500.
Delivery and Installation
When it comes to delivery, it's essential to choose a reputable closet design company that offers on-time delivery and installation. Make sure to check their delivery times and installation fees, as these may vary between companies. A well-planned installation process is crucial to ensure your custom closet meets your needs and space requirements. A professional installation ensures the durability and functionality of your new custom closet.
Tips and Examples
Closet Design Tips
Closet Design Examples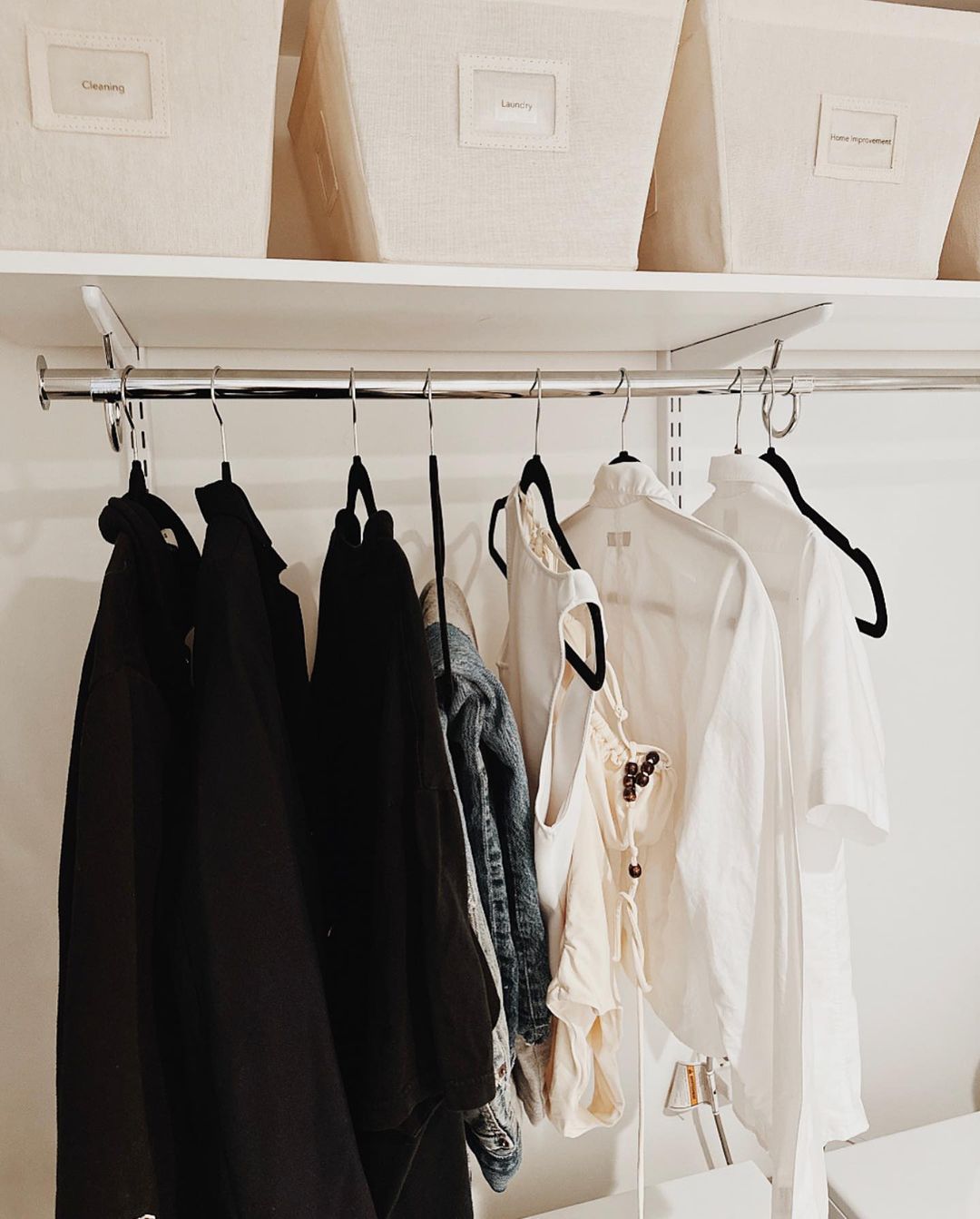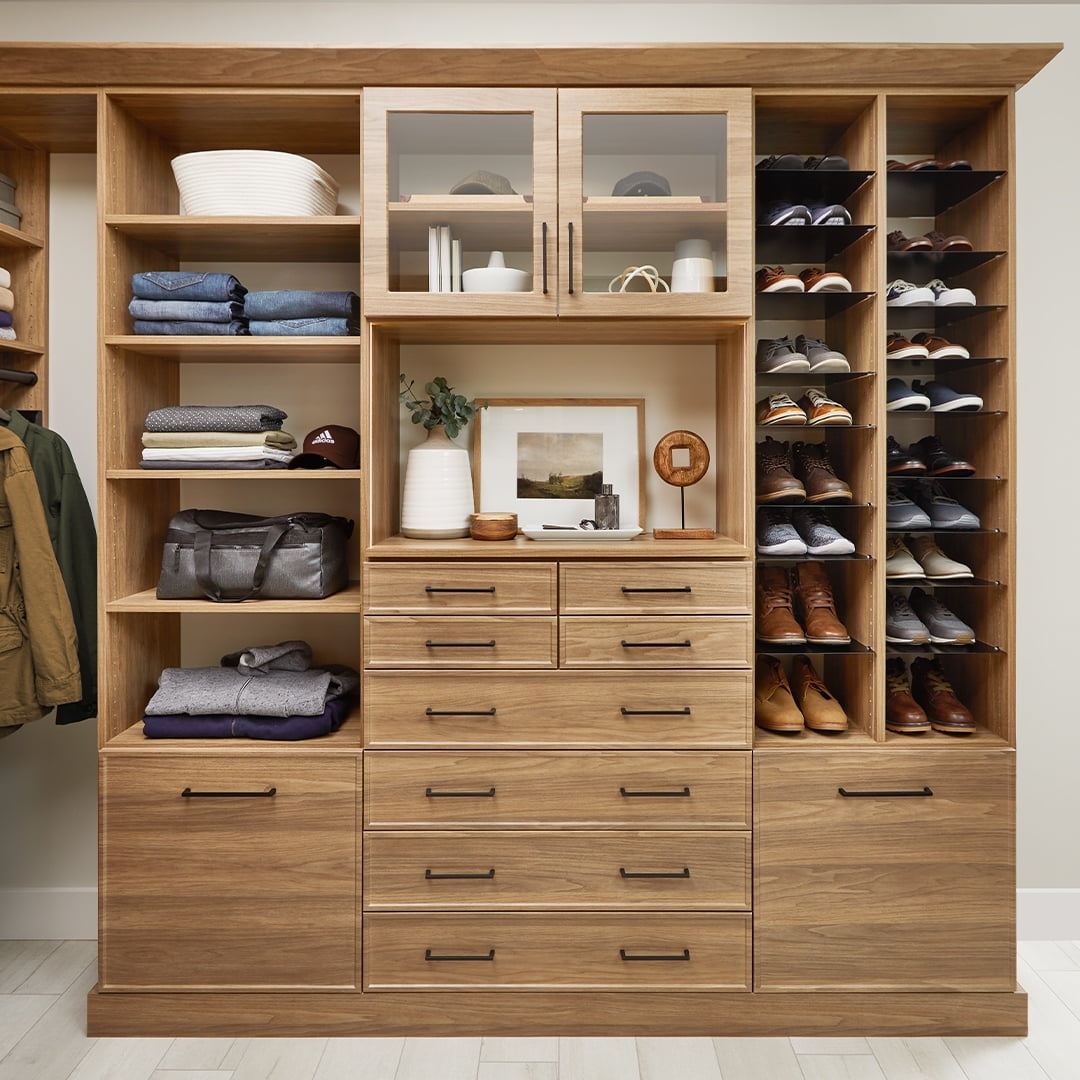 Frequently Asked Question
If you liked this post about Closet Designs, don't forget to follow us on Pinterest so you don't miss any more interior design news!